// EPPOS SRL
Artificial Vision Systems
Eppos Srl is an italian Innovative Startup focused on Artificial Vision Systems, spectrometry and advanced ultra Wide Band solutions with several patents for software, hardware and algorythms.
Expertise
More then 20 years of experience in artificial vision systems sector, quality control and production management.

We are a network of multi discipline specialists able to develop, design and make custom solutions in different fields of machine vision and innovative technologies
Made in Italy
"Made in Italy" means a remarkable quality of construction, attention to detail, imagination of design and solutions, durability.

All we make is done taking care of our long italian history, high specialization, differentiation and elegance.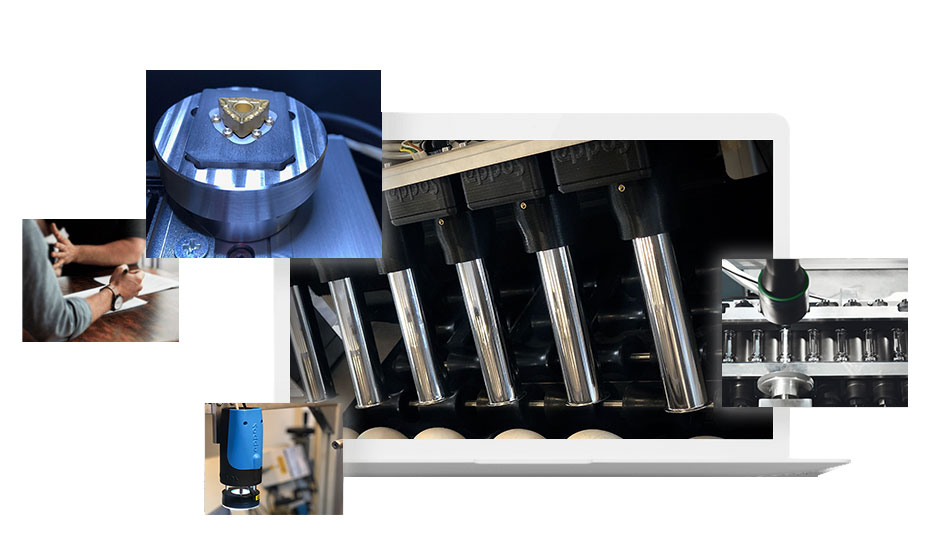 // WHERE TO USE OUR SOLUTIONS
Discover application fields
Hight Precision Components
Micrometrical measuring, thread and holes defects control, item sorting, inline inspection
Pharmaceutical
medical
Packaging test, vials and bottles measure and test, color conformity, traceability, OCR reading
Food
Processing
In Line defects control, chemical analysis with spectrometers, packaging verification, traceability and classification.
Mechanical
Plastic
Dimensional control, inline and offline measuring, surface defects, features detection, 3D analyses...
Eyewear
Industry
Transmittance and reflection tests, UV-IR absorbance, Blue light test, category test
Logistics
Transmittance and reflection tests, UV-IR absorbance, Blue light test, category test
// our recent news
From the blog